Klamath Falls Honda's Expert Honda Service Center
Klamath Falls Honda's Expert Honda Service Center
Vehicle Checkup | Genuine Parts | Collision Repair | Master Technicians

Are you searching for a trustworthy Honda service center in the Pine Grove area? Look no further than Klamath Falls Honda for quality car repair and maintenance! Our auto repair shop offers everything from routine oil changes and tire rotations to larger-scale car maintenance like transmission repairs. Better yet, we offer auto repair for all makes and models, so you can count on us for help sticking to your car maintenance schedule or major repairs, regardless of whether or not you drive a Honda vehicle. Be sure to visit us the next time your vehicle is in need of service.
Quality Car Repair & Maintenance in Klamath Falls
car repair shop isn't so stressful. Here are just a few services you can book when you rely on the service experts at Klamath Falls Honda:
When you choose our Honda service department for car maintenance, you're getting the full package. We offer high-quality service and reasonable prices so that visiting a
Oil changes
Tire rotations
Fluid replacements
Transmission repair
Brake pad replacement
Tire alignment
Battery check
Battery replacement
And much more!
Schedule service with our car maintenance specialists whenever you're ready, and they'll get your vehicle back on the Oretech roads as soon as possible.
Why Choose Klamath Falls Honda?
Our Honda service department offers unique benefits to Altamont-area drivers, starting with Honda service coupons to make your experience more stress-free. Additional highlights include:
We aim to be your go-to resource for all things car repair and maintenance, which is why we offer flexibility via our remote service options. If you have any questions or would like to schedule remote service, please don't hesitate to reach out!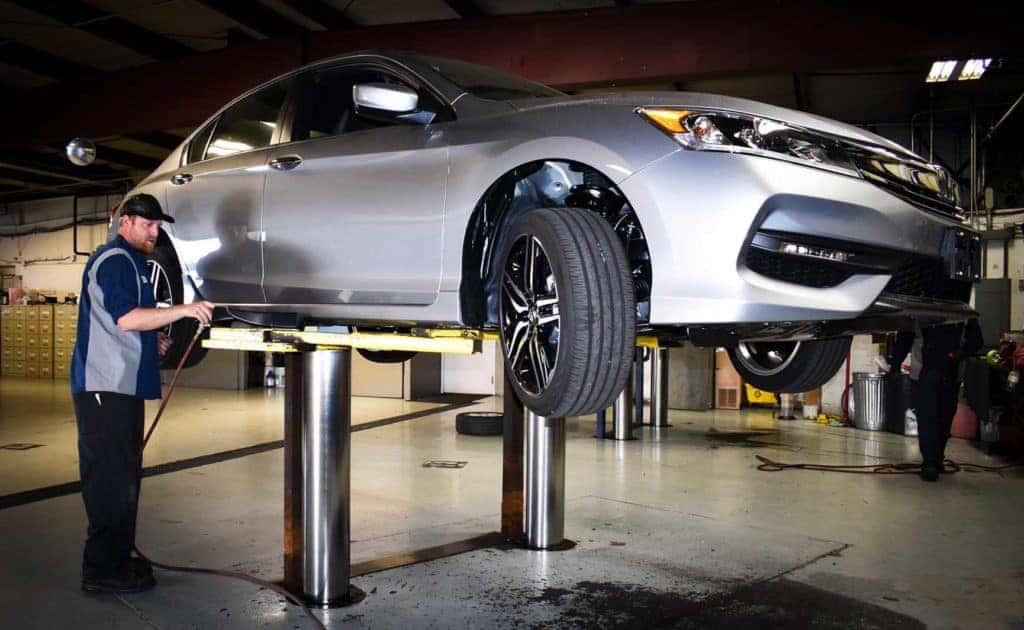 Rely on Our Honda Service Center for Car Maintenance
Schedule service today, and visit our dealership for expert service and repairs completed by our highly-trained, certified technicians. We're also available to answer any service-related questions, like how to reset the oil life on your Honda. We hope to be your go-to car repair shop in the greater Keno area!
---
Honda Service Coupons
Monthly service coupons to keep your Honda running like new.
We are currently updating our Specials. Please check back soon.
Monday's Popular Hours
7a
8a
9a
10a
11a
12p
1p
2p
3p
4p
5p
Tuesday's Popular Hours
7a
8a
9a
10a
11a
12p
1p
2p
3p
4p
5p
Wednesday's Popular Hours
7a
8a
9a
10a
11a
12p
1p
2p
3p
4p
5p
Thursday's Popular Hours
7a
8a
9a
10a
11a
12p
1p
2p
3p
4p
5p
Friday's Popular Hours
7a
8a
9a
10a
11a
12p
1p
2p
3p
4p
5p
Saturday's Popular Hours
7a
8a
9a
10a
11a
12p
1p
2p
3p
4p
5p
Get directions to one of our locations: