About Us
The sales, finance, and service teams at Klamath Falls Honda know that buying and maintaining a vehicle can sometimes be difficult, leaving owners and would-be owners feeling stressed and wanting out. Well, we've got the novel idea that this doesn't have to be the case, so if you're looking for a different kind of auto buying experience, then you've come to the right place!
When you step into Klamath Falls Honda, you'll see how we distinguish ourselves from the very start. Offering up a fun, casual, and straightforward experience, we treat people like people. We've staffed our sales team with normal folks whose primary incentive is to get you into a car that fits your needs, desires, and budget. And when it comes to service, we've got you covered with our factory-trained and certified technicians.
It doesn't stop there, though. We've created an entire rundown of ideas to set us apart from the competition, and we've aptly titled them our "Principles of Awesomeness."
The Principles of Awesomeness
Our Klamath Falls Honda team follows these 5 Principles of Awesomeness every single day to make sure that all of our customers have an amazing experience at our dealership. See below for a look at each Principle of Awesomeness to see what sets us apart.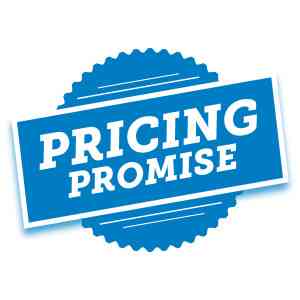 Pricing Promise: At Klamath Falls Honda, we operate differently, and that all starts with our Pricing Promise. Instead of making our customers fight for a fair price, we constantly monitor the market to determine the most competitive price out there — and then just give it to you upfront. That low price will be listed as the same number by our website, our window stickers, and our non-commissioned sales people — and it's the exact price you'll pay — so you know you're getting the best price possible with zero confusion.
Money Back Guarantee: Here at Klamath Falls Honda, we want you to be happy with your purchase — the day you drive off the lot, and for many years to come. That's why we have our 3-Day/300-mile Money Back Guarantee and our 5-Day Exchange Promise, ensuring that you'll have ample amount of time to drive around and decide whether it's right for you and your family. If you're not absolutely positive that you've made the right choice, bring your car back to the lot within the first 3 days or 300 miles (whichever comes first) and we'll cancel your contract and give you your money back — no questions asked! We'll be happy to talk to you about what you felt was lacking from your first choice, and find you the model that has everything your heart desires.
No Pressure, Non-Commissioned Sales Staff: By training and hiring non-commissioned Honda Product Specialists — who work on a salary and receive bonuses for customer satisfaction — we have aligned the interests of our staff with those of our customers.Our staff's only goal is to help you figure out which model fits your needs, as there is no motivation to force you into buying a more expensive car. Their only motivation is to achieve true customer satisfaction, since they receive a bonus if you're happy with your car buying experience and your purchase.
Trade-In Guarantee: At Klamath Falls Honda, we make it easy for you. With our Trade-In Guarantee, you can come in to have your car appraised and leave with a check in hand for the exact amount we valued your car at— even if you're not selling us a Honda, and even if you don't want to buy your next car from us.
24/7 True Availability: We are always here to help! Wherever you are in the continental United States — whether nearby in Oregon or in a different time zone — we are available to help you 24/7. Connect with our staff by phone, text, email, or Facebook, and we'll answer your questions and respond to your requests.