Can I Fit a Bed in a Honda CR-V?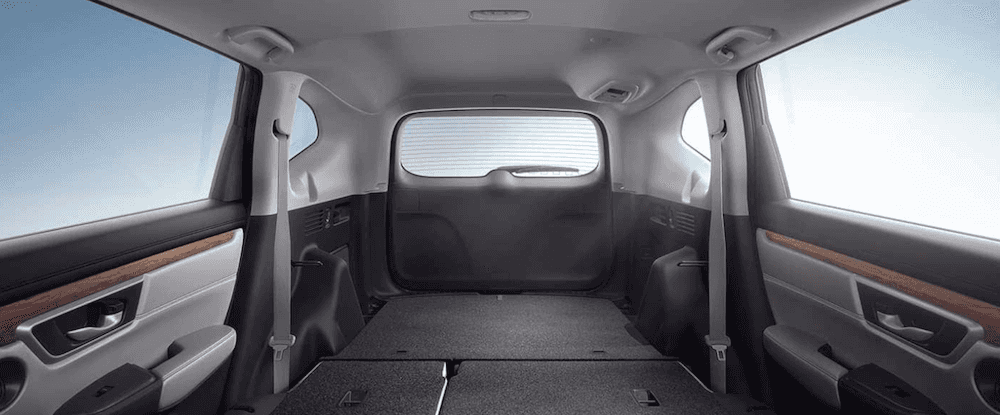 "Can I fit a bed in a Honda CR-V?" It's a question that Pine Grove and Oretech drivers frequently ask the team at Klamath Falls Honda, so we thought we'd better answer it. After all, this is a vehicle that has become hugely popular; in fact, it's one of the top-selling crossovers in the country. That's largely down to the CR-V's cavernous cargo dimensions, which will indeed let you accommodate a bed, depending on the size you're looking to transport! Here's everything you need to know.
Honda CR-V Cargo Dimensions: How Large is the Honda CR-V?
The Honda CR-V is a midsize crossover with the type of capacities you'd expect from a sprawling 3-row model. It allows for up to 39.2 cubic feet of cargo space when all seats are taken, which is more than enough for luggage, shopping, and day-to-day items. If you need more, don't worry — there's an impressive 75.8 cubic feet behind the front seats. You can access it by lowering the spring-loaded, auto-folding rear seatbacks. They fold down to let you take advantage of the CR-V's 6+ feet (73.0 inches) of width and 15+ feet (180.6 inches) of length.
Moving a Bed With the Honda CR-V
The answer to "Can I fit a bed in the Honda CR-V?" is a simple one: yes! A twin mattress measures, on average, only 38 inches in width and 75 inches length, so you should be able to move yours without issue.
In fact, you could probably move all of your possessions with the CR-V. Armchairs, two-seater sofas, dining tables, and bookcases can all usually be taken, and the maximum towing capacity of 1,500 pounds means that you'll be able to haul anything else behind you.
Camping With the Honda CR-V
From Crater Lake in the south right up to Mount Hood in the north, Oregon boasts some of the best hiking opportunities in the United States, so Altamont and Keno drivers frequently prefer taking camp beds to real beds. They can also be taken — you probably won't even have to deflate your air mattress!
Of course, the CR-V also offers roof racks for skis, snowboards, kayaks, and surfboards, so you can keep your outdoor toys out of the way up top. There's even an available cargo liner accessory to keep your camping equipment from muddying up the cargo area!
The Honda CR-V's Interior Dimensions Adapt to Your Life
Few vehicles can match the astounding space, versatility, and overall family-friendly nature of the Honda CR-V, and few would try. To arrange a test-drive and explore the Honda CR-V's cargo dimensions in person, contact Klamath Falls Honda today!
More FAQs Answered by Klamath Falls Honda