Put the 2018 Honda Accord and Civic on Your List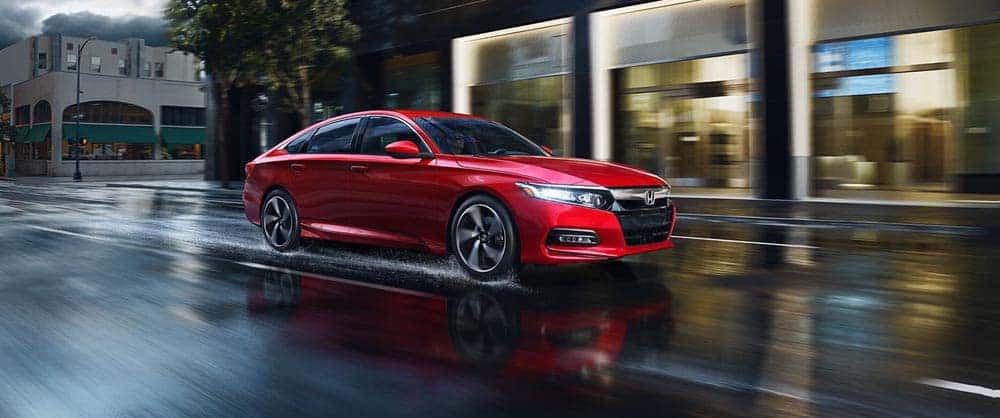 The Honda Civic and Honda Accord are already America's first and second best retail selling cars, and they've taken a step further by placing on Car and Driver's 10Best list for 2018*.
So, what goes into choosing 10Best models, and how did the Honda Accord and Honda Civic distinguish themselves?
How the 10Best Are Chosen
As noted by Car and Driver themselves, "this isn't some point-and-click exercise, carried out at our desks or over instant-messaging software." The 10Best are decided over two weeks of extensive evaluation. A whole host of contenders gather, then a team of experts drive thousands of miles, checking factors such as:
Performance

Infotainment

Comfort
The vehicles they choose are "closer to perfection than anything else on the market today."
Honda Civic
The 2018 Civic Hatchback Sport, Si, and Type R were collectively named to the 10Best list. Car and Driver calls them a "trio of immensely satisfying driver's cars".
They're the latest editions to the 10th generation lineup of America's best-selling car. The Civic Type R, which is capable of harnessing up to 306 hp, is the first Honda Type R sold in America, and the fastest front-wheel drive production car to ever show its mettle on the infamous Nürburgring circuit. The Civic Si, available in hatchback or sedan body, benefited from:
Extensive Reengineering

New Turbocharged Engines

Class-Leading Interior Space
Honda Accord
The Honda Accord has made the Car and Driver 10Best list 32 times – that's a number unmatched by any other model, and yet it's never seen as a shoo-in.
After all, the Honda Accord just benefited from the most radical redesign in its 41-year history, adding:
Striking Exterior Style

Spacious Interior Dimensions

Two All-New Turbocharged Engines
Car and Driver dubbed it "America's Best Sedan".
The Honda Accord and Honda Civic Stand Head and Shoulders Above the Competition
You'll find these two 10Best vehicles awaiting your inspection at Klamath Falls Honda. Schedule a test drive today, or feel free to apply for financing from the comfort of your own home.
*Car and Driver, November 2017