What is Lane Departure Warning?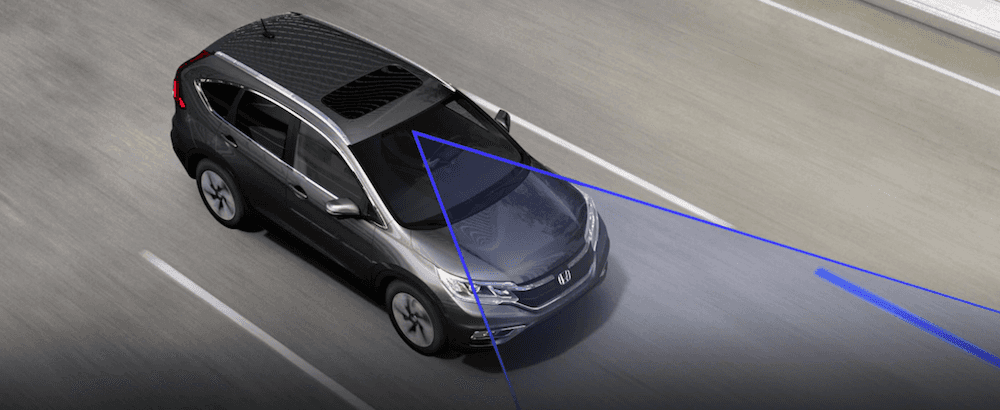 The Honda Lane Departure Warning (LDW) feature helps drivers avoid potential collisions that can occur when their car drifts out of its lane. LDW is one of many advanced driver safety and assist features included in the Honda Sensing® safety suite, which is standard on most new Honda models. Learn more about how this smart feature can make driving in and around Oretech a safer experience in this guide from Klamath Falls Honda.
How Does LDW Work?
Cameras positioned near the rearview mirror monitor lane markings, and if the vehicle drifts out of the lane, the indicator light will flash, and an audible alert will sound to warn you. The system can also emit a vibrating pulse to the steering wheel and the driver's seat if the car has started to leave its lane without the turn signal being activated. LDW can help keep the car from being sideswiped, rolling over due to loss of control, and other potential collisions.
Lane Departure Warning Options
The alert features of the LDW system can be customized to suit your preferences, whether you are navigating city streets in Pine Grove or heading out on Highway 97. These different alert options include:
Haptic Feedback: Vibrating seat and steering wheel
Visual Alert: Flashing dash light
Audible Warning: With adjustable volume control
In addition to monitoring the lane markings, the system can be set to detect the road width in order to warn the driver if the car is drifting off the highway. Drivers also are able to deactivate the system at any time if they prefer.
Learn More About Honda Safety Tech at Klamath Falls Honda
We invite you to stop by our Honda dealership in Klamath Falls to find out more about Lane Departure Warning and the other award-winning advanced safety features of the Honda Sensing® suite. Contact us for more information or to schedule an in-person demonstration of how Lane Departure Warning works!
More Honda Safety News from Klamath Falls Honda
The Honda Lane Departure Warning (LDW) feature helps drivers avoid potential collisions that can occur when their car drifts out of its lane. LDW is one of many advanced driver safety and assist features included in the Honda Sensing® safety suite, which is standard on most new Honda models. Learn more about how this smart…

Contact Us Honda and Toyota have been at the forefront of the market when it comes down to helpful safety technologies for your Medford commute. Both Honda Sensing Suite and Toyota Safety Sense technologies employ active features to help crashes from occurring. But which safety package – and, as a consequence, which brand – is…