End of Summer Leaving You Starstruck?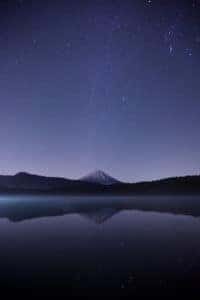 Summer is the perfect time to spend time outdoors during the day, but also when the heat subsides and gives way to pleasant summer nights. This makes it the perfect time for some activities like stargazing, dusk movies in the park, and camping. Klamath Falls has a very active August in terms of astronomy. So much so, that there are parties throughout the month dedicated to viewing the night sky in hopes of catching a glimpse of a shooting star.
Silver Falls Star Party: Saturday August 4th
Join park staff and astronomers from Salem's Night Sky 45 Astronomy Club for a night of stargazing. The event is free, but a $5 day-use parking permit is required. For more info, visit the park's blog here. The event starts at 9:00 on Saturday August 4th.
Perseid Meteor Shower Party: Friday August 10th – Sunday August 12th
From Friday, August 10th – Sunday, August 12th at 9:00pm, head over to Loeb State Park to view the annual Perseid Meteors. Learn about the Perseid Meteor Shower and hang out to look for "shooting stars" during the peak night for this annual astronomical event! Park in the Loeb picnic area, take access road to gravel bar to marked event area. Bring blankets, chairs, & flashlights.
Klamath Falls has a lot of other events to choose from if astronomy is not your cup of tea. You can check out here for a more elaborate list of events going on in the area.