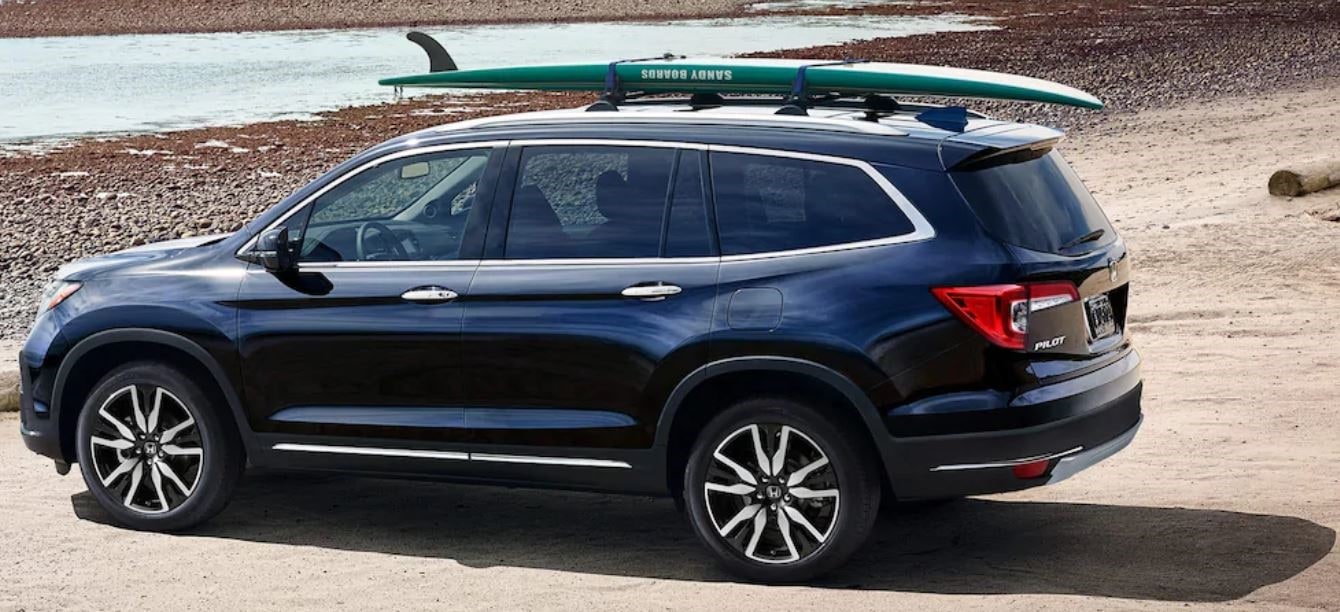 There are several things that should be considered before you purchase a vehicle. First, you should be aware how much your towing capacity is available. Second, you should to determine the manufacturer's maximum towing capacity. Towing capacity is the maximum allowable weight a vehicle can tow. This capacity is specified in the vehicle's manual.
Honda vs Toyota towing capacity near northern CA
are notable examples of vehicle manufacturers with excellent towing capacity. Below a comparison between the two vehicle manufacturer's maximum towing capacity.
Honda Pilot vs. Toyota Highlander
To understand Honda vs Toyota towing capacity near northern CA, let's take a look at the Honda Pilot and the Toyota Highlander.
The 2020 Honda Pilot and the 2019 Toyota Highlander are two of the main players in midsize crossovers. The Highlander became the best-selling vehicle in America in 2018. Although the Pilot may not have made it to the top 20 of most overhauled vehicles, its safety features and performance presented high ranks among reviews.
When it comes to their towing capacity, Toyota Highlander can tow up to 1,500 pounds while the Honda Pilot can tow up to 5,000 pounds.
Honda Ridgeline vs. Toyota Tacoma
Honda's Ridgeline and Toyota's Tacoma, are two of the most sought after pickup trucks with their strong horsepower, towing ability, and overall design. However, after comparing the two, the Honda Ridgeline offers better horsepower, towing, and the ability to cross steep terrain quicker.
The 2019 Honda Ridgeline gives owners the freedom to a wide variety of trailer hitches. It comes with a standard integrated trailer hitch and a standard 7-pin connector. It also has a high-capacity radiator and dual high-power fans with a maximum towing capacity of 3,500 pounds for a 2WD model and 5,000 pounds for a AWD model.
Honda CR-V vs. Toyota RAV4
The 2019 Toyota RAV4 certainly offers exceptional engine performance. It is equipped with the same dependable 2.5 liter Dynamic Force 4-Cylinder engine with a 203 hp and 184 lb-ft of torque. When it comes to towing capacity, the Toyota RAV4 has a towing capacity of 1,500 pounds. However, each 2019 Toyota RAV4 Hybrid trim level can tow up to 1,750 pounds while its upgraded Adventure trim levels can handle up to a towing compacity of 3,500 pounds.
The 2019 Honda CR-V, on the other hand offers a sporty exterior with long uninterrupted accent lines. Its standard engine is a 2.4L in-line 4-Cylinder that delivers 184 horsepower, 180 lb-ft torque and a towing capacity of 1,500 pounds. It's towing capacity doesn't change even if the CR-V is equipped with a 1.5L Turbocharged in-line 4 Cylinder engine with an increase horsepower of 190 and a torque of 179 lb-ft.
Towing Ability
While both Toyota and Honda are well known vehicle manufacturers with outstanding towing ability, the comparison proves Honda vehicle provides better towing capacity. If you want to know more about the Honda vs Toyota towing capacity near northern CA you can stop by and talk with our product experts about all available towing options that Honda offers.