Klamath Falls Honda Community Commitment
The sales, finance, and service teams at Klamath Falls Honda know that buying and maintaining a vehicle can sometimes be difficult. Fortunately, this doesn't have to be the case. If you're looking for a different kind of auto buying experience, you've come to the right place!
When you step into Klamath Falls Honda, you'll see how we distinguish ourselves from the very start. The primary goal of our Sales team is to get you into a car that fits your needs, desires, and budget. When it comes to service, we've got you covered with our factory-trained and certified technicians.
It doesn't stop there – we've created a list of promises to set us apart from the competition, and we've aptly titled them our "Principles of Awesomeness."
---

Principles of Awesomeness
Our Klamath Falls Honda team follows the 3 Principles of Awesomeness every single day. This helps us ensure each guest has an exceptional experience at our dealership.
Money Back Guarantee: There's no such thing as buyer's remorse at Klamath Falls Honda because we offer a 3-day/300-mile money-back guarantee. No questions asked. This allows you to shop with confidence and guarantees you're going to love your new car!
Trade-In Guarantee: With our Trade-In Guarantee, have your vehicle appraised and leave with a check in hand for the exact amount we valued your car at!
24/7 True Availability:  You can always connect with us through your favorite media.  Communicate with our staff by phone, text, email, Facebook, or Twitter and we'll get right back to you.
---
Military Appreciation Offer
The Klamath Falls Honda Military Appreciation Offer is available for eligible drivers and provides $500* toward the purchase or lease of a new Honda vehicle. Scheduled to continue until March 31, 2020, the offer can be used towards 2018 model year or newer Honda vehicles when purchased or leased through Honda Financial Services. This is just one of many ways we're looking to make things easier for our United States Military personnel and their families.
---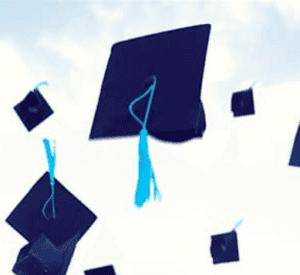 Honda College Grad Program
Similar to the Honda Military Appreciation Offer, the Klamath Falls Honda College Grad Program offers eligible college graduates $500** towards the purchase or lease of a new Honda vehicle. Graduates may be eligible for the program when they finance or lease a 2018 model year or newer Honda vehicle through Honda Financial Services. In addition, this program gives the option to defer the first payment for 90 days, plus some highly flexible and competitive finance packages. With the Honda College Grad Program, we hope to encourage local graduates to build their credit and drive a safe, reliable vehicle they can be proud of.
---
Community Service
Klamath Falls Honda has been involved for years with community service and giving back to several local groups such as the Klamath Falls Animal Shelter and Relay for Life.
---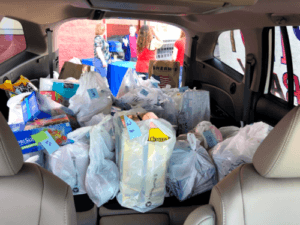 Pack-a-Pilot
Each year Klamath Falls Honda hosts a food drive that encourages participation from the entire community and benefits one of our local food banks. Instead of collecting donations in boxes, the dealership chooses a Honda vehicle to pack with donations. Community members and schools help the dealership collect enough kid-friendly and non-perishable food items to fill a Honda vehicle. At the end of May, the food is donated to a local food bank. The director of the Klamath-Lake Counties Food Bank says over eight-thousand local families rely on the them for meals.
---
Week of Service
In addition to hosting the food drive, all Klamath Falls Honda employees prepare for the annual Team Honda Week of Service by helping to sort and organize the donations at the food bank. The Klamath Falls Honda Week of Service is a commitment to spend a week giving back to the community. Each year, the dealership spearheads large volunteer efforts to help improve the conditions in the communities where their employees live.
Since the first event in 2016, the volunteers have worked on home repair projects, served the homeless in neighborhood shelters, and held events to find forever homes for pets. Blood drives, food drives, and more have become causes for the volunteers.
All these efforts help engage Klamath Falls Honda with local our communities to draw their awareness of the needs in each community.
---
*The Honda Graduate Program is limited to the 48 U.S. contiguous states, Alaska and Hawaii. [1] For well-qualified customers who meet Honda Graduate Program criteria, subject to approval by Honda Financial Services (HFS). Bonus offer applies toward any new 2018 or newer model year Honda when financed or leased through HFS. Only offered at participating dealerships. Only one $500 Honda College Graduate Bonus offer per vehicle. LEASE: $500 applied towards the cap cost of vehicle. Monthly payment and total due at lease signing are calculated after $500 reduction. Cannot be combined with Zero Due at Signing Lease program. PURCHASE: $500 applied towards down payment. Offer not valid on Honda Certified Pre-Owned Vehicles or used Honda vehicles. Offer valid through March 31, 2020, and may be terminated at any time. [2] Verifiable proof of employment or firm commitment from an employer with start date no more than 120 days from date of finance contract. Must have graduated in past two years or will graduate in next six months. No adverse credit history. Master's, Bachelor's or Associate degree from U.S.-accredited college or registered nursing school. Provide Honda dealer with credit and document requirements. [3] Option to defer first payment 90 days (60 days interest-free) is only available with traditional financing (not leasing).